Luxury Villas in Ibiza
If you are looking to rent somewhere really special, check out our luxury villa collection
Need help finding a villa? We feature most of the biggest and best villas on the island and also have access to lots of other amazing villas which are not listed on our site. Just let us know what you are looking for and we'll help you find the perfect villa!
Contact us today! Tel (0044) 01179 556790 or email us at info@dreamvillarentals.com
---
---
---
---
---
---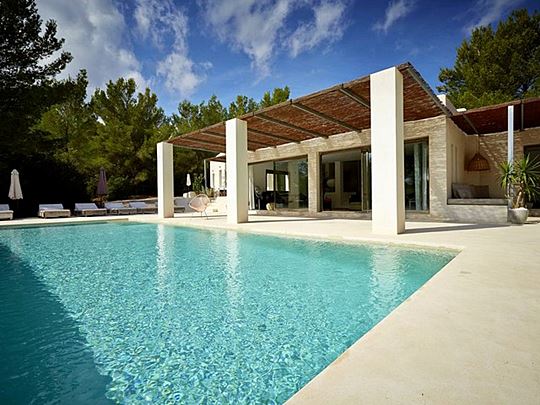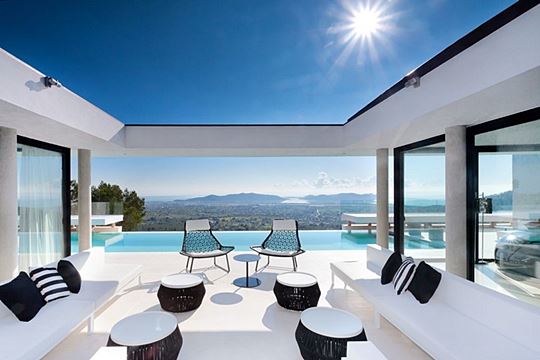 Near Cala Jondal
This stylish holiday villa has been featured in photo shoots for interior/fashion magazines and is located in a peaceful location just 5 minutes drive away from Cala Jondal
5 Bedrooms - Sleeps 10 - Price on request
View villa
Near KM5
An amazing contemporary villa in Ibiza located on the top of a hill near KM5 offering spectacular views to the old town of Ibiza, Salinas and Formentera.
6 Bedrooms - Sleeps 12 - Price from £19,612 p/w
View villa
---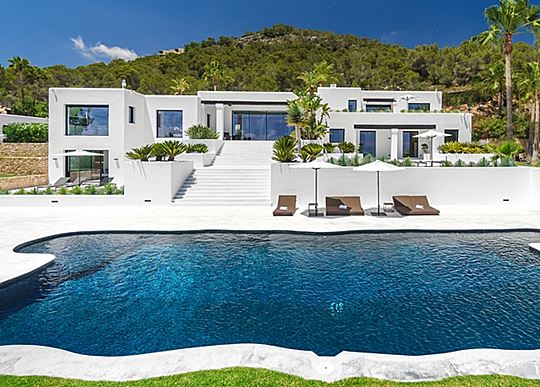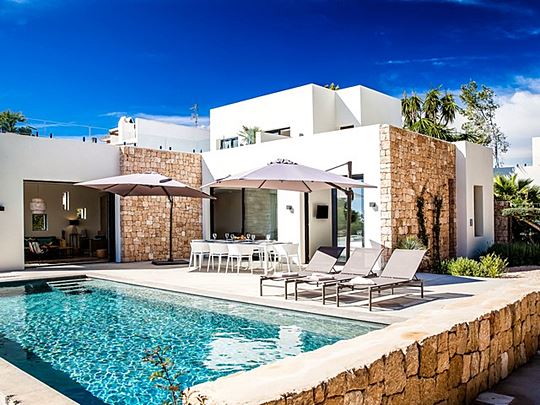 Cap Martinet
Want to stay in one of the best luxury villas Ibiza has to offer? Take a look at this exclusive 6 bedroom vacation villa in Cap Martinet
6 Bedrooms - Sleeps 10 - Price on request
View villa
Santa Eulalia
This stunning 4 bedroom private villa in Santa Eulalia features a fantastic terrace which looks out to sea and is situated just 20 meters away from the beach!
4 Bedrooms - Sleeps 8 - Price from £5,000 p/w
View villa
---
---
---
Over 100 amazing rental villas in Ibiza
If you are planning a villa holiday in Ibiza for summer 2023 or 2024, then why not experience what the island has to offer in style! We have an exclusive collection of over 100 luxurious villas situated in all the best locations of The White Isle. Our luxury holiday rentals range from stylish private villas perfect for a special family holiday, to large 10 bedroom villas ideal for big groups or those just wanting a lot of space!
All of the Ibiza villas listed throughout this collection are are luxury homes, but we also have a range of exclusive villas which really do take things to the next level. Incredible villas with huge private infinity pools and jaw-dropping sea views, villas with full spa facilities, gyms, cinema rooms and even one high-end villa with a soundproofed level so you can have your very own private villa party. We can also help with sorting out a chef for your holiday so your time is spent enjoying the sun rather than cooking!
We work directly with private property owners and also the most established villa companies and agents who live and work on Ibiza. This means you're dealing directly with people with first hand knowledge of each villa and can book in complete confidence. If you need any information on our advertisers give us a call. We hope you enjoy our range of luxury villas in Ibiza and as above, if you're having trouble finding the right property please contact our office and we'll help with your search!
---

18 ST. Werburghs Park
Bristol
BS2 9YS
United Kingdom
Tel: +44(0) 1179 556790

Meet us on Facebook!