Villa advertising
Dream Villa Rentals is aimed at holidaymakers world-wide looking for luxury villas, apartments, farmhouses, and chateaux. We do not collect any rental fees when you advertise your holiday villa with us. Your full contact details are listed on your advert and holidaymakers book directly with you.
---
Reasons why owners and agents advertise with Dream Villa Rentals
Advertisement Features
Cost to list a holiday villa
---
Marketing your holiday home on Dream Villa Rentals is cost effective and enables you to reach thousands of people looking to rent a place like yours... If you're looking for
quality
enquires and business for your holiday property - call now to let us start working for you!
Contact us
---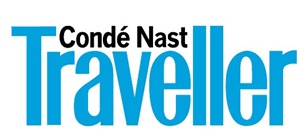 Dreamvillarentals.com
gets voted 10th in the Top Ten Best Villa Rental Companies category in the Conde Nast Readers Travel Awards 2007.
Dreamvillarentals.com
gets voted again in the top ten for 'Best Villa Companies' in 2009 by the readers of Conde Nast Traveller magazine! This time at number 9!
---
Some of the testimonials from our advertisers...
"Dear Mark,

I am writing to thank you and your marketing team at Dream Villa Rentals for your excellent website. We advertise 17 of our villas with you and it is without doubt one of our best avenues for reaching our target villa rental audience. Many thanks and we look forward to our continuing relationship.
Debbie Williams" - Sales & Marketing, Kestrel Travel Consultancy Ltd.

---
"Dear Mark,

I would just like to say how thoroughly delighted I am with Dream Villa Rentals. I have three properties that I advertise with you and the day after I put the first advert on I got a booking. Excellent. I get many enquiries for my villas and your site is rating very high on the response level.
Kind regards,

Jean Spencer" - Turkey

---
Hi Mark,

After the many enquiries we have had from advertising on your website we just wanted to let you know that we have just taken the first booking.
Thank you
Regards
Jayne"

Illiadas Villas, Cyprus

---
"I'd like to tell you how pleased I am with the response I have had from your website in particular with La Casita - the other property not much but I think when I send you some new photos next week when I have finished the terrace etc it will look a lot better and possible attract more people - but certainly La Casita has attracted a lot of enquiries.
Thank you!

Best wishes
Vonni"
(Costa Tropical)

---
"Hi Mark, I wanted to take the opportunity to thank you and your team for your help in marketing our Villa. Your site significantly outperformed all others and went a long way to helping us fill the summer period with far more bookings than we expected from our first year. Best wishes, Roger Patey

Spain (Costa del Sol)

---
"Dear Mark,

As already mentioned before, we are very happy with the rental results scored through Dream Villa Rentals. Indeed we can split up our commercial results as follows: 1/3 of all bookings come through Dream villa Rentals, 1/3 comes from the efforts made by professional villa renting agencies and 1/3 comes through our own website. Although we are on about 20 other paying websites, per season we receive about 60 demands coming from Dream Villa Rentals. As a conclusion one may say that Dream Villa Rentals is the only performant website bringing as well the quantity of demands as the right potential guests, which is the quality side of this website.

Thank you and kind regards,

Mimi"

Villa Borboleta - Portugal

---
"Hi Mark,
This is truly an exceptional service you offer. Within a few days of our property going live we had 5 enquiries. You have a very powerful marketing strategy which targets prospective clients looking for quality accommodation. Your customer care and professionalism are to be admired and If I had to choose only one advertiser, it would be Dream Villa Rentals every time.

Gerry" - Puglia, Italy

---
"Dear Mark,

The staff at Crockford Enterprises would like to congratulate Dream villa rentals for the great website they have produced. Due to the quick easy access to the properties we have received numerous enquiries and confirmed bookings. It is great to work with people who take pride in their profession.

Regards

Margaret" - Portugal

---
"Dear Mark and Team,

Just to express my overwhelming thanks for your help in setting up my advert but also for your site gaining such prominence in the search engines that we have booked 4 weeks off the advert in only the first week of advertising - £130 very, very well spent.
Thanks"

JO Clarke - Florida

---
"Dream Villa Rentals provides an effective, friendly service. Since advertising properties on the site, our business has seen an increase in both enquiries and bookings. We are pleased to work along side the dream villas team and appreciate the ongoing effort made to provide a fast and efficient service."
Villas in Ibiza - Balearics

---
"Hi Mark, A note to tell you and your Company of our complete satisfaction with the Service and product you offer. At first we were reluctant to proceed as all companies promise success and enquires by the shed full. We can say that's exactly what Dream villa rentals has provided us with I recon within the year we have had around 100 enquiries, way beyond our expectations! Keep up the good work."

Andy - Costa Del Sol

---
"We have had a fantastic response from your site, so we are keen to continue working with you. Depending on the price, we could look at adding possible another 4 or 5 properties to the site."

Pete
Cyprus Exclusive - Cyprus

---
"Hi Mark,
Just wanted to send you a quick note to say how impressed we are with Dream Villa Rentals. Within a day or so of the properties going live we started to receive enquiries. I am very pleased to say in the first week we have received bookings on the holiday homes in Spain, Italy and Barbados!"

Thank you,

Paul - Costa del Sol, Tuscany and Barbados

---
"Hello Mark, just wanted to write to say a very big thanks to you as praise is always very limited isnt it? Since advertising my very high profile luxury apartments "The Flamingo Suites" for five star accommodation on your website, Ive been inundated with very positive and lucrative rental enquiries. In the last seven days for example Ive closed seven bookings all of a very high calibre indeed. Ive advertised in every Media and Holiday magazine on the planet and none have been so productive as your website, therefore I will not hesitate to renew my advert with you for another year with the utmost of confidence. I will also be recommending you to anyone who ask where I advertise. Wishing you as wonderful a year as Im having take care and keep up the good work. a very grateful customer..."

Lorna Ketley - Tenerife, Canaries


---
Just purchased an advert with us and have a ref number?
Click here to complete Dream Villa Rentals -
Advertising form