Luxury villa rental in San Jose, Ibiza
Displaying Villas 11 - 20 of 34
---
A large Ibiza villa for rent near Cala Jondal
This 7 bedroom holiday villa is a unique property with breathtaking views over Cala Jondal. An electrically operated gate gives access to the large fenced area (9000m ²). In front of the house is a parking lot with parking for several cars.
Add to my Enquiry List
:: Property Ref. PI-IB13201M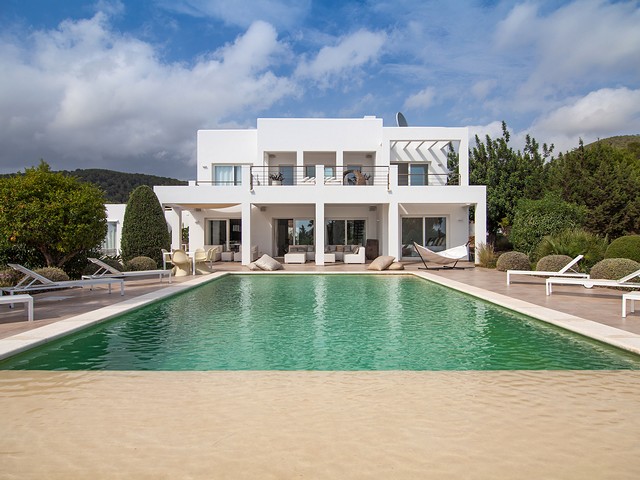 Exclusive luxury villa to rent near Cala Jondal beach
This beautifully refurbished, exclusive villa is situated in the rolling forest just a short distance back from Cala Jondal beach. The house is approximately a kilometre from the main road making it very secluded, private and quiet. It is accessed by a typical Ibiza camino just off the main road from Cala Jondal to KM. 5.
Add to my Enquiry List
:: Property Ref. PI25-IB13248M